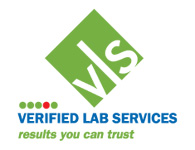 Welcome to Verified Lab Services
Verified Lab Services (VLS) is an independent laboratory that is based in the largest kiwifruit producing areas of New Zealand; Te Puke and Opotiki in the Bay of Plenty and Kerikeri, Northland. VLS currently provides laboratory services to the kiwifruit, kiwiberry, avocado, citrus and berry industries.
The services provided include independent maturity clearance testing, ethylene testing and monitoring services amongst others. VLS has a strong technical team and is able to deliver excellence for these services.
VLS is a subsidiary of Seeka Limited which is listed on the New Zealand Stock Exchange (NZX:SEK). Seeka grow and supply kiwifruit, avocado, kiwiberry and an ever-widening range of high quality, natural produce, delivering orchard-to-market excellence.
IANZ Logo 2
Rapid PSA Test